Giving Back
Since our inception, Injury Funds Now (IFN) has made it possible for individuals who have been involved in serious accidents to pursue claims for compensation without worrying about the availability of financial resources that are often needed to cover various costs. Many injured victims cannot work; yet, they have high medical bills that can leave them in a vulnerable position when insurance companies try to drag out accident claims. Our pre-settlement funding company aims to ensure that victims do not have to quickly settle a case for less money than they deserve simply because they are running out of money.
While it is true that company founder, Lauren Lipcon, started IFN because she wanted the company to be a source of support for those who need it, Ms. Lipcon did not want the company's focus on providing a valuable service to vulnerable people to be restricted to accident victims alone. From day one, Ms. Lipcon has wanted to make a valuable contribution to the broader community. Her efforts to enrich the lives of all those in the Miami area and beyond can be seen in the many efforts and initiatives that she and IFN have become involved with throughout the years.
How Our Florida Settlement Advance Company Gives Back to the Community, and to our Planet
When Ms. Lipcon started Injury Funds Now, a commitment to charitable endeavors and building strong community relations was a top priority. The spirit of giving is a key part of the company culture and is interwoven into all aspects of how IFN does business. Our compassion and care for clients and community members is a key reason why so many accident victims turn to us for help, and our efforts at improving the lives of all those within our community have led to IFN's initiatives being recognized by the Miami Herald and Forbes.
IFN has been (and is currently) involved with many charitable initiatives, organizations and causes, including: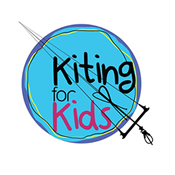 Kiting for Kids: Our company's founder, Lauren Lipcon, brought this toy drive to the Miami area. Originally starting in Jupiter, Florida, Kiting for Kids was created as a way to bring smiles to terminal and homeless children during the Holidays. Kitesurfers at the various kite beaches throughout Miami collect toys for boys and girls ages 2- 18. The Miami edition of Kiting for Kids has been going on for 3 years now, and we look forward to what we can do in our 4th and hopefully biggest year yet.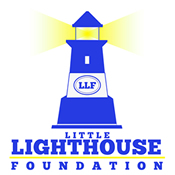 The Little Lighthouse Foundation: The Little Lighthouse Foundation is a Miami-based organization that creates programs for young people who have medical issues, educational problems, or financial hardships. When toys are collected through Kiting for Kids, the Little Lighthouse Foundation helps to facilitate the process of getting those toys to children who are in need. Ms. Lipcon also serves as an Ambassador to The Little Lighthouse Foundation and asissts with their efforts throughout the year.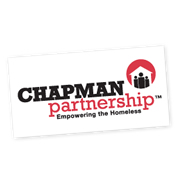 Chapman Partnership for the Homeless:We have been helping out at Champan for many years. We have been serving hot meals to residents yearly, as well as collecting toys through Kiting for Kids and then delivering them to the children at Chapman.  Chapman Partnership for the Homeless is aimed at empowering homeless men, women and kids in the building of a better future. It serves three meals daily and provides other support services including medical care, emergency housing, job training and placement and day care.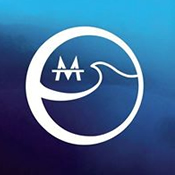 Ocean Conservation: IFN helps with conservation efforts through participation in The Ocean Gala the past 2 years in a row. The Gala brings together more than 400 guests to raise funds to support the ocean. If you would like to find out more about these efforts in which Injury Funds Now is currently involved, or if you would like to become involved in helping out with these causes yourself, call 866-68-FUNDS (38637) today. We will be happy to discuss with you the ways in which you can contribute to our efforts to give back to the community.