Involved in an Auto Accident? You Should See a Doctor Even if You Think You Feel Fine
June 18, 2018, on Settlement Advance | Share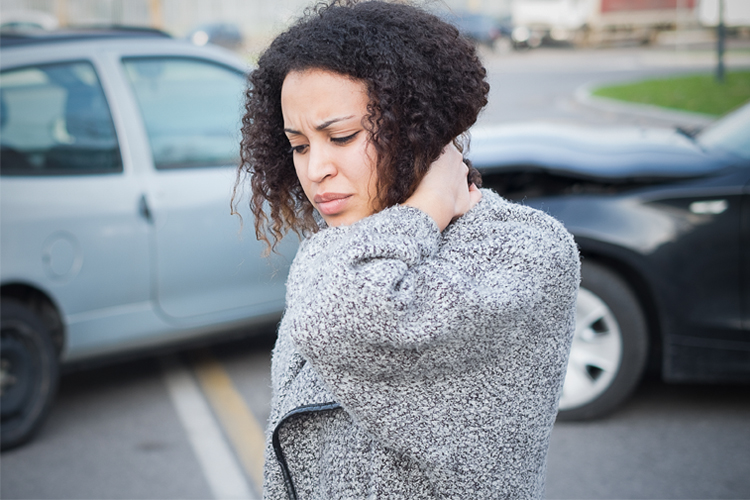 If you have been involved in an auto accident, you should see a doctor -- even if you think you feel fine. The reason for this is simple: Pain is not the only symptom of a serious injury, and certain injuries will not trigger symptoms until days, weeks or even months after an accident. A physician who is experienced in diagnosing traumatic injuries will be able to assess your condition even in the absence of initial external symptoms; and, if necessary, will be able to administer treatment immediately in order to prevent unnecessary (and potentially permanent) complications.
The following are all examples of traumatic injuries that may require prompt treatment and which may not trigger symptoms immediately:
Blood clots
Bone fractures
Herniated discs, vertebrae fractures and spinal cord injuries
Internal bleeding
Organ damage
Soft tissue injuries
Traumatic brain injuries
What if It has Already Been a While Since the Accident?
What if days or weeks have passed since your accident? What if you've felt fine the entire time, and you assumed this meant that everything was okay?
If you have begun to experience symptoms in the days or weeks following an auto accident, it is important that you see a doctor as soon as possible. Your symptoms could be a sign of a potentially-serious injury, and seeking prompt treatment could be critical to mitigating your risk of additional harm. The following is a non-exclusive list of delayed symptoms linked to the types of traumatic injuries listed above:
Abdominal pain
Back pain
Bruising
Difficulty sleeping or staying awake
Headaches
Limited muscle strength
Limited range of motion
Neck pain
Numbness or tingling
Shoulder pain
Another Reason to See Your Doctor: Preserving Your Legal Rights
While your health should be your top priority after an accident, if obtaining a diagnosis isn't enough to get you to the doctor's office, maybe this is: If you don't see a doctor, you could lose your right to financial compensation.
When seeking insurance coverage after a vehicle collision, you need proof that you were injured in the collision. The sooner after the accident you seek treatment, the clearer it will be that your injuries are accident-related. If you take an ambulance from the scene of the accident to the hospital where you are diagnosed with a fracture or concussion, your medical records will serve as clear evidence that your injuries were caused by the accident, and not at another time by some other means.
On the other hand, if you wait until you start experiencing symptoms, your doctor will not be able to conclusively link your medical condition to your accident. Without this link, known as causation, defense insurance companies will attempt to deny your claim for damages.
In general, when dealing with the aftermath of an accident, it is always better to be safe than sorry. By taking care of your health, you can also take care of your right to compensation and you can make sure you are not forced to settle for less than you deserve.
Injury Funds Now | Obtain a Florida Settlement Advance Today
Injury Funds Now is a Florida based lawsuit funding company that provides accident victims in 35 states and Washington D.C. with settlement advances. If you need cash while your personal injury case is pending, you can apply for a settlement advance online and receive approval in as little as 24 hours.