What are Your Options if You Need Financial Help After an Accident on a Cruise Ship?
March 28, 2019, on Lawsuit Loans | Share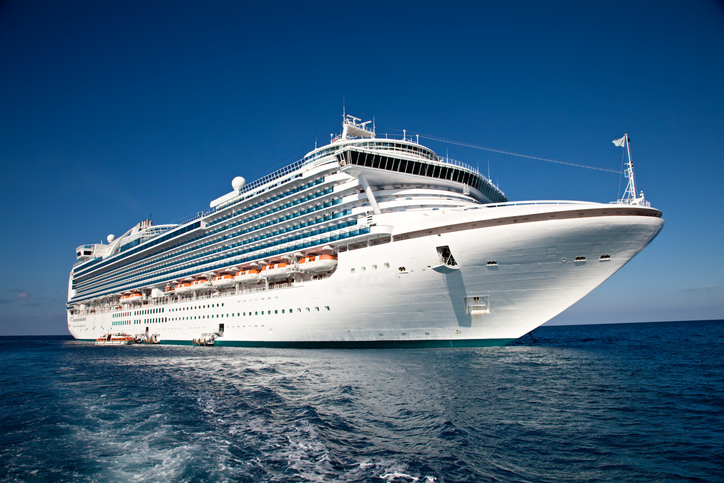 Although cruise ships are rarely involved in accidents, accidents on cruise ships happen all the time. From falling objects to slip and falls, and from accidents on slides and swimming pools to accidents below deck, and even cruise ship rape and sexual assaults, passengers and cruise ship workers face a variety of risks for serious and debilitating injuries.
If you have been injured on a cruise ship, your legal rights depend in part on whether you are a passenger or an employee. As a passenger, your rights may be limited by the terms to which you agreed when you purchased your ticket. As an employee, your rights may be limited by the Jones Act and the law of "maintenance and cure." However, for all individuals injured on cruise ships, immediate sources of compensation may be available; and, if you need financial help while your claim is pending, you can apply for pre-settlement funding from Injury Funds Now.
Who is Liable for Injuries Sustained on a Cruise Ship?
Just as multiple different factors can cause accidents on cruise ships, multiple parties may be liable for accident victims' injuries. This is true for both passengers and workers. Depending on the cause of the accident and the particular circumstances involved, the parties that may be liable include:
The Cruise Operator – The company operating the cruise ship will be liable for accident-related injuries in many cases. While cruise operators may attempt to limit their liability by including "waiver" or "release" language on passengers' tickets, U.S. maritime law prohibits cruise operators from absolving themselves of liability all together. For cruise ship workers, maritime laws such as the Jones Act provide remedies that are similar to workers compensation (although maritime injury claims differ from workers' compensation claims in many respects); and, depending on where and how an accident occurs, workers may have additional rights against cruise ship operators as well.
The Cruise Ship Builder – If an issue with the cruise ship itself causes an accident, then the cruise ship builder may be liable. These issues (known as "defects") can be alarmingly common, and they can cause a broad range of accident-related injuries.
Third-Party Contractors – Onboard a cruise ship, various services will be provided by companies other than the cruise operator. Entertainment, food service and ship maintenance are just a few examples where a third-party contractor may hold or share responsibility for passengers' and workers' safety.
Other Passengers and Workers – When injuries result from horseplay, drunken behavior, physical or sexual assaults, and other negligent and reckless acts, the passengers and workers who commit these acts may be liable as well.
What is Pre-Settlement Funding?
When you file a claim for injuries sustained in an accident, it takes time to secure a financial recovery. Your lawyer needs time to build your case, and it takes time to negotiate a settlement or pursue a verdict at trial. But, with pre-settlement funding, you do not have to wait to secure financial compensation. To learn more, you can read: Pre-Settlement Funding – How It Works.
Apply for Lawsuit Funding From Injury Funds Now
Located in Miami, Injury Funds Now provides lawsuit loans* in Florida and more than 30 other states nationwide. Whether your cruise departed from Florida or any other state around the country, we may be able to fund your case. To find out if you are eligible for funding, submit a free and confidential online application now.
*DISCLAIMER: The term "loan" or "loans," where used to describe lawsuit funding is not an accurate legal or financial definition of the transaction. IT IS NOT A LOAN. The transaction is a non-recourse purchase of a portion of the proceeds of a potential future case award or settlement. A loan is a transaction that always requires repayment. Our lawsuit funding only requires repayment if the plaintiff receives a favorable recovery. If the plaintiff loses their case, they do not repay anything.